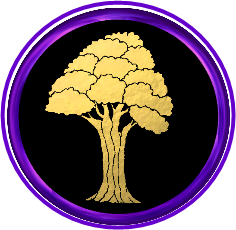 Small Family run Publisher of adventure and fantasy stories based in Hyde, Cheshire, United Kindom, and new home to Heirs to the Kingdom.

Curio's Summer Release.

We are delighted to be able to release Robin John Morgan's second book in the Curio Chronicle series, Curio's Summer.The digital copy is now available from all book app delivery platforms, and the print book is working it's way into distribution. Curio's Summer, will pick up the story, five years after the first book, Abigail's Summer. Life has moved on, and our young idealistic group are starting to find out, that whilst they can live their life similar to the past, things have changed, and life is not quite as easy as they all thought it would be. Self doubt, intimidation, and emotions run wild, the group gather once again in Wotton, to face yet more opposition from the formidable Marjorie and her group of overbearing, and opinionated women.



We are currently working with Robin to prepare his manuscript to follow up his first book in the Curio Chronicles series Abigail's Summer. The new title will announced as soon as we ar5e in a position to have more facts to release.


Rise of the Raven by Robin John Morgan.

The release of this book has been hampered due to staff related issues with our distributor/printer arising from Covid 19. We did want it out for Oct 31st, but sadly that did not happen. However we are delighted to announce that as long as there are no more delays, the book should become available from November 29th 2021.

It has been a frustrating few months, for us at VCP, but we have pushed and negotiated and now we are seeing the fruit of our efforts, and we look forward to having the book out just in time for Christmas. Thanks everyone who has waited patiently for this books release.


Time for some more Adventure.

We have been working with author Robin John Morgan behind the scenes for some time, to prepare digital versions of his series Heirs to the Kingdom. We are really delighted to celebrate the fact that it is 15 years since he first began to write the series, and so as a result we have been doing a little extra work to tidy up the books and update them. The books will be issued one per week right through August and September, and as we enter into October, we are over the moon to tell you that there will be a BRAND NEW BOOK. For the title and a few more details, visit Robin's web site at www.heirstothekingdom.com


New Release for August 20th.

We are happy to announce that we will be issuing a fourth book of poetry and verse by Ted Morgan on August the 20th. The book will be titled 'A Menu of Memories' and will be available as a hardback print and in digital formats. For images and more details, you can visit our Facebook Page.


Digital Summer 2021


We are happy to announce, that through July, August and September 2021, we will be issuing all of our back catalogue in digital formats.

This has been a while coming, but as we everything we have done in the past, we wanted to ensure that the books were presented as precisely as possible to their printed counter parts. This has involved brushing up on our coding and digital formatting skills, which sadly takes time. We have also negotiated a better distribution deal, that will allow full coverage across all digital platforms worldwide.

There are one or tow changes as the books have to be brought up to date, but that is mainly in the back pages that list our authors other works, which will be brought right up to date with our full 2021 published works listings.

The books will be issued at the rate of one each week, and released in the order that they were published, with the exception of the Heirs to the Kingdom books, which Robin has asked can be timed from August through September, in order to take in account promotion from his site.

It is so nice to finally be at this place, and we are looking forward, after the successful trial of Silhouette Soldiers and Abigailís Summer, which have been very well received. Once we have completed the full upload of all titles, all books from VCP will be issued in both formats from their official future releases dates.

Summer release from Ted Morgan.

VCP are currently working with our resident poet Ted, on his fourth book of poetry and verse. The book which be entitled 'A Menu of Memories' is currently in production and being formatted for release over the summer. It will be available as a hard backed printed book, and in a digital format.


Ongoing Difficulties with Amazon.

We have recently encountered difficulties with Amazon, which have led to loss of buy now buttons, and extended delivery times of our books.

All our books are print on demand and available worldwide to print and deliver within days of ordering, and therefore we do not understand why Amazon needs such extended delivery dates, when they can in fact have all our books printed and shipped with a maximum of ten days.

This action by the worlds largest book retailer, has forced us to take several actions, and we are currently working with our printing partners (the worlds largest POD printer and distributor) to print and deliver world wide from this website.

Over the coming week all our sales buttons will change, and a new flag for your region button will appear so that you can order quickly via us.

It is sad that a billion dollar company feels it needs to show its power by forcing small Indie companies like ours off the stage, and bend to their demands, but we can assure you, as an Indie publisher we will always put our customers first to ensure they have their books on time, by the fastest means possible.

VCP is small, but focuses on talented new Authors, who provide high qualities works.


Summer 2021

Abigail's Summer by Robin John Morgan. ISBN: 978-1-910299-27-2 Available June 11th 2021.

On Friday June 11th 2021, the first of a brand new series of stories from Robin John Morgan will be released. This is the first part of the Curio Chronicles, a new modern contemporary story based around the lives of two friends who are returning home from university after their first year. They are young modern, and full of ideals, sadly their southern conservative traditional English village is not. What follows is a profound and very funny story as cultures clash. This is a must read for Summer book, brilliantly written and insightful by Robin and a completely different tale from HTTK.

Books will be available from this site as soon as we take delivery of our ordered stock.


After what has been a really tough twelve months of Pandemic, we are pleased to say that, we have some new upcoming titles from VCP. Robin John Morgan has been busy working on a new story, which was meant to be a stand alone novel, and has developed in a series of stories, the first of which we will produce for summer this year. The book will be titled, 'Abigail's Summer' And will be a modern tale of two university female students, who come to the rural conservative village of Wotton Dursley, with comedic and chaotic results.

We are also pleased to be working again with Ted, who has been busy pondering life, and has put his thoughts into verse. The fourth book of poems and verse from Ted, as yet untitled, will be out later in the summer.
For autumn, we will have another book from Robin, in his HTTK series, but this book will focus more on the characters of Branna and Ariel, who were featured in the last HTTK book. This story will travel back to long before Runestone and Robbie, and focus on the start of the dark line.

We will be giving updates as we get them, so keep checking in for more details.


Heirs to the Kingdom Book Eight Release:

It has been a tough year with the Corona Virus creating chaos worldwide, but after endless delay due to back logs within the print and distribution networks, we are delighted to be able to announce that the final book in the series Heirs to the Kingdom will become available by the end of July 2020. Heirs to the Kingdom Book Eight: The Circle of Darkness by Robin John Morgan will be top of our list for our Summer Read, we hope it will be your too.


New Heirs to the Kingdom for Spring 2020

We are currently working on the last instalment of Heirs to the Kingdom by Robin John Morgan. The manuscript is currently in the proofing and formatting stage, and we are hoping to bring the book into Print in April 2020. The final book (8) will be titled "the Circle of Darkness" and it will be bring this wonderful and captivating adventure to a close.


Silhouette Soldiers 978-1-910299-19-7

We are delighted to release a new book by Author Ted Morgan. Silhouette Soldiers and other verse is now available for purchase from all online sources, and will be available in stock from VCP shortly as we await our first printed copies. This book is available in hardback for the UK retail price of £11.99 and is also available as a digital download via Kindle and all other digital suppliers.

Congratulations to Ted on another inspiring and thought provoking collection of at time funny and also deeply heart felt poems.




Violet Circle Publishing © 2014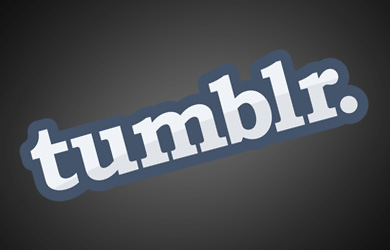 VCP News and Updates